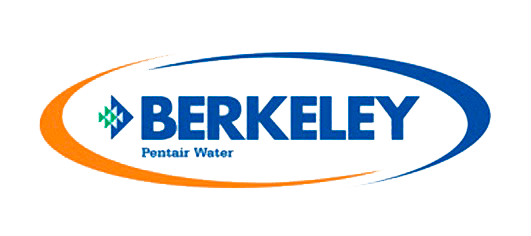 Pentair Berkeley proporciona soluciones de suministro de agua para el riego de cultivos, el riego de ganado y los requisitos de flujo de agua residencial. Desde 1937, Pentair Berkeley ha sido sinónimo de calidad sin concesiones, confiabilidad y eficiencia probadas y ha brindado soluciones integrales y eficientes que ahorran tiempo y dinero a nuestros clientes.
PRODUCTS
B

ombas centrífugas
Standard Berkeley Centrifugal Pumps
For over half a century, Berkeley pumps featuring a distinctive orange color have earned a worldwide reputation for rugged construction and highly reliable performance on the most demanding jobs. Berkeley pumps can be found in construction services, potable water transfer, irrigation, process liquid transfer, municipal water supply in aqueducts and many other applications.
Within the range of pumps that Berkeley can offer we can also find the following products: Monoblock centrifugal pumps, bare shaft centrifugal pumps, pencil-type submersible pumps, we can also find vertical turbine pumps for irrigation operations, vertical multistage pumps for high pressures and booster type pumps.
Bombas Centrífugas de Turbina Vertical
Las líneas de bombas de Turbina Vertical Berkeley de la serie 10VT Y 12VT estan diseñadas para funcionar normalmente en pozos o sumideros.
Este tipo de bombas es normalmente utilizada para el suministro de agua potable en el sector municipal principalmente en acueductos, también son muy utilizadas en la agricultura para captacion de agua de pozos profundos y labores de riego, utilizadas en la distribución de agua en las comunidades, trasiego de agua a través de sistemas de re-bombeo, procesos industriales, sistemas de enfriamiento, en la industria de generacion de energía,etc.
La calidad, confiabilidad e innovación del producto son parte del compromiso de Berkeley con la excelencia.
PRODUCTS
B

ombas de alta presión
Berkeley Vertical Multistage Pumps
Pentair Berkeley® Series BVM and BVMX pumps are in-line design Vertical Multistage Pumps with multiple connection options available to meet your water supply needs if high head pressures are required.
TECHNICAL SPECIFICATIONS
Flow: up to 560 GPM.
Head: up to 1000 feet.
Liquid temperature: 5°F to 248°F(120°C)
Flange connection: ANSI Class 250/300.
Cartridge type mechanical seal: SIC / SIC / EPDM or Viton ™
Motor: 60hz
Premium Efficiency Motors.
Potencias hasta 60 HP.
MOST COMMON APPLICATIONS
Boiler feed
Water supply.
Pressure boosting systems.
Systems Water treatment / filtration.
Irrigation.
High pressure washing.
Liquid transfer.
Fire extinguishing systems.
Bombas jockey.