Líder en la mezcla en línea y la tecnología de transferencia de calor desde 1965, proporcionando eficientes, fiables, ininterrumpido rendimiento y larga vida útil.
Los diseños patentados y geometrías de elementos, dirigidos a maximizar la conversión de la energía de flujo en mezcla eficiente, materiales de alta calidad de construcción, fácil mantenimiento y amplio servicio al cliente para apoyo técnico rápido y suministro de repuestos han dado como resultado el liderazgo de Kenics en mezcla sin movimiento , centrándose en una excelente eficiencia operativa y un ahorro general de costos.
Static mixers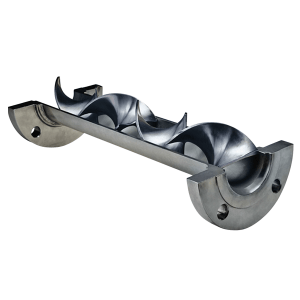 Equipment for continuous mixing of all types of fluids online. It consists of a cylindrical casing with fixed elements inside, which are responsible for altering the profile of the current, inducing the fluids to mix until they form a homogeneous substance. Among the main applications we find:
• Mezclas Liquido-Liquido, Gas-Gas.
• Dispersiones Líquido-liquido, Liquido-Gas.
• Dilución de Mezclas Concentradas.
• Adición de Químicos.
• Neutralización.
• Mezclado de Lodo.